Date/Time
Date(s) - 12/27/2022 - 12/28/2022
9:00 am - 4:00 pm
5 Tool Academy is teaming up with Minor League Player Cole Barr to offer fast-moving holiday camps to improve your skills. Additional camp instructors include current college baseball players Grahm Reedy, Parker Stinson, and Jackson Taylor.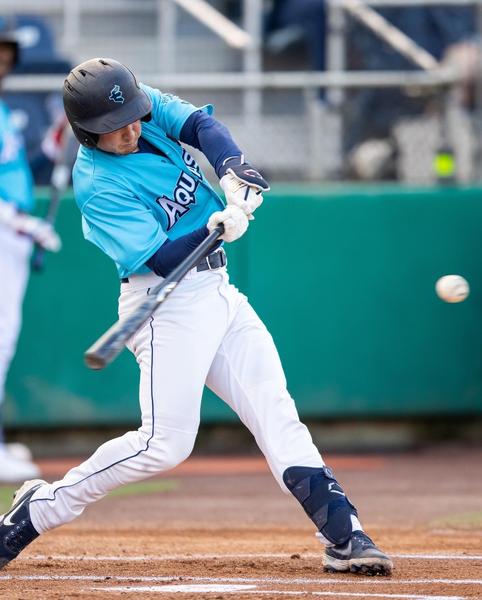 All coaches will focus on developing athletes' skills and knowledge of the game. Camps will be held in 5 Tool's 12,000 sq ft indoor facility and provide a well-rounded baseball experience. All sessions will be limited to approximately 40 athletes to provide significant one-on-one attention. Cost is $45 and includes a 5 Tool shirt. Use the links below to register:
High School Camp
Dec. 28 from 9 a.m. – noon.
The high school camp will provide opportunities for athletes to interact with players at the collegiate and professional level who can provide valuable insight about how to prepare to play at the next level and life as student-athletes while providing an instructional workout experience.
Click here to register.
Middle School Camp
Dec. 27 from 1 – 4 p.m.
The middle school camp will focus on skills development as athletes are moving from league to school and travel ball levels of competition. In addition to drills and skill work, camp will discuss playing at the next level and how to continue development through this unique age group. Instructors also will discuss the impact of character development through athletics.
Click here to register.
Grades 3-5 Camp
Dec. 27 from 9 a.m. – noon.
The camp for Grades 3-5 will focus on skills development in an age-appropriate fun environment. This will be an outstanding way for athletes to develop their game with instructors who are closer in age and who played in Delaware County not too many years ago.
Click here to register.
Instructors
Cole Barr
My name is Cole Barr and I graduated from Yorktown High School in 2017, before going on to play at IU from 2018-2021. I was honored as two-time All Big Ten selection at third base before being in the 37th round of the MLB draft in 2019 and the 15th round in 2021, both by the Seattle Mariners. I just completed my first full professional season in High A Everett. The game and the community have given so much to me and I'm looking forward to giving back this holiday season and sharing my love of baseball.
Grahm Reedy
My name is Grahm Reedy. I graduated from Yorktown High School in 2019 and I'm now studying Exercise Science and playing centerfield at Anderson University. I'm very thankful for all the help I've had in my baseball career and I can't wait to give back. I couldn't be more excited to help kids have fun and get better this winter!
Parker Stinson
Hi! My name is Parker Stinson. I am oldest of three; Ellee and Joe are my siblings. I learned the priceless traits of hard work and discipline from my parents Matt and Tiff. I played outfield at Yorktown for all 4 years. I now play right field and study Exercise Science at Indiana State University down in Terre Haute. I am very eager to work with the youth in our community and to share some of my knowledge about the game. I look forward to training with your kids!
Jackson Taylor
My name is Jackson Taylor. I'm currently in my 3rd year at Indiana State University studying Finance as a President's Scholar and a member of the Indiana State baseball team. I am a graduate of Yorktown High School, where I played as an infielder and earned both academic and athletic All-State honors during my time in the green and white.
For as long as I can remember, I have held a special passion for the game of baseball and have enjoyed past opportunities to share my passion with many young players in the community. I've spent time assisting with private instruction, helping coach community-based teams for the last few years, and even running a camp similar to this one. I'm thrilled to have yet another opportunity to share my passion and experience with another group of young players and I look forward to working with your kids!
Email or call 765.730.1781 if you have additional questions or need more information.